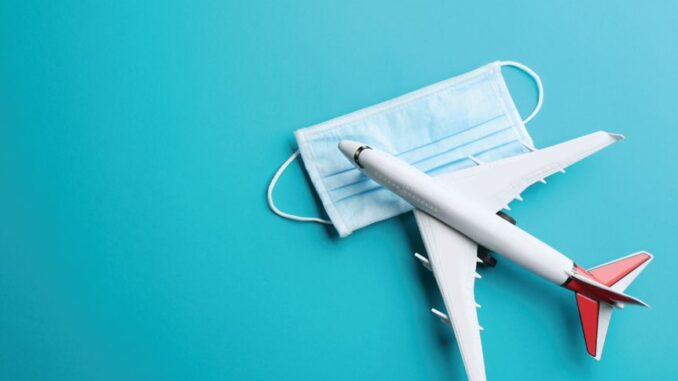 Will business air travel ever return to normal?
By Terry Troy
While very few people doubt that business air travel is returning, many meetings, especially at the mid-level management level, are still being held on platforms such as Zoom.
Have COVID, social distancing and the recent airline dramas that include fights, drunkenness and protests against mask mandates taken their toll on future business travel? Will business air travel ever return to normal? Or have we entered a "new normal," a paradigm where there is less business travel? And how will it impact Ohio's economy as well as the regional economies surrounding our state's major metropolitan areas?
There is no doubt that COVID has impacted travel across our state.
"The greatest impact of the pandemic to the hospitality and tourism industry occurred early in the pandemic during shutdowns [in 2020]," says Melinda Huntley, executive director of the Ohio Travel Association. "As an example, we lost 80% of business in April and about 71% in May. Since that time, the industry has been recovering slowly, but it has not recovered to 2019 levels yet. To date, businesses reliant on travel to and through Ohio have lost $17.6 billion since February 2020, according to the U.S. Travel Association.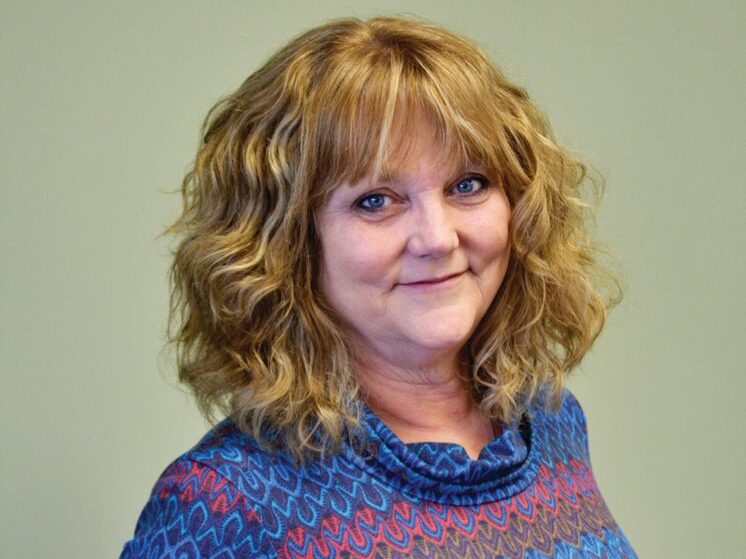 "The impact isn't the same across the board. But there's no doubt that the business market has been hit the hardest, faced with mandated limitations on gathering sizes that lasted quite a while, plus reductions in corporate travel budgets that prohibit in-person meetings and gatherings to take place. Our meeting venues have safety protocols in place and are booking events near-term and for the future."
According to Huntley, business travel spending nationwide is projected to be at abut 43% of 2019 by the end of 2021. That projection, however, is also tied to markets that are heavily dependent on international business travel.
"I anticipate Ohio will end up better than that," adds Huntley. "We are seeing meetings return to in-person with safety protocols in place. Full recovery of the business market nationwide isn't anticipated until 2024, compared to the leisure market, which is expected to be near 2019 numbers in 2022. Again, Ohio has outperformed some of the previous national forecasts, so we can hope for a quicker recovery."
Many travel and tourism organizations share Huntley's optimism on business travel, despite the dramatic local impact of COVID. Business travel in Cleveland experienced an immediate and prolonged impact from COVID-19.
"That meant the cancelation or postponement of meetings and conventions of all sizes for more than a year as well as individual business trips being cancelled for much of 2020 and into this year," says David Gilbert, president and CEO of Destination Cleveland. "As a result, occupancy at Downtown Cleveland hotels, which rely heavily on business travelers, bottomed out in April 2020, with just 10% total occupancy at downtown hotels that month, and remained consistently low through 2020 and into 2021."
However, data from STR, Inc., the hotel industry's leading benchmarking and analytics company, shows that business travelers are returning to Cleveland's downtown hotels. Occupancy at Cleveland hotels has increased month over month since May.
"We're optimistic that growth will continue," adds Gilbert. "Business travel is incredibly important to Cleveland's economy. In 2019, business-related visits accounted for about 25% of Cuyahoga County visitation, which represented a 2% increase over 2018 business visitation. The same year, meetings and conventions that Destination Cleveland brought to Cleveland produced an estimated $235 million in economic impact.
"We have seen some business travel return to Cleveland over the past few months, but there is still a long way to go," Gilbert adds.
Based on insights from Tourism Economics, a leading travel forecasting and analytics company, business visitation will take until 2023 or possibly 2024 to rebound to 2019 levels.
"In Cleveland, we're doing all we can to beat that projection," Gilbert says. "I believe our position as a drivable destination for many business travelers gives us a big advantage."
Many business travelers and meeting planners will likely be looking for destinations that can offer a hybrid environment, Gilbert says, allowing for a combined in-person and virtual experience.
"With the support of our meetings and conventions partners, Cleveland was able to update hybrid meeting technology at our convention center and some of our area hotels to be able to offer a seamless experience for hybrid events," Gilbert adds.
While restricted business travel is having a dramatic impact on travel and tourism, it is also hampering businesses in myriad ways.
"A lot of companies are still on reduced business travel and there has been a moratorium on the part of some companies to have people travel out and meet with other companies," says Corey Head, president of Sky Quest, which operates a Cleveland-based fleet of private jets.
The other part of the equation, says Head, is a reluctancy to have people visit a plant for fear of someone coming in from out of state and spreading COVID among hundreds, if not thousands, of workers.
"And if you look at companies like Wal-Mart, Target and Costco, they are reluctant to take business meetings with potential new clients," he says.
However, Head also thinks there are times when a Zoom meeting simply won't do.
"I still believe there is no substitute for a face-to face meeting," Head says. "For middle management, Zoom meetings are probably acceptable. But if you are trying to sell something, are purchasing a business or if you want to show how committed to your customer or company you are, you simply can't do that as well over Zoom."
People who are selling a business need to get a feeling about the type of person they are dealing with, says Head. The same is true for recruitment and onboarding of new hires.
That last issue is of paramount importance to Columbus-based ATG Travel, an international team of independent travel management companies specializing in corporate travel. Recognizing the challenges that lay ahead, ATG seized an opportunity during the pandemic and spent the past year developing a suite of proprietary travel technology products that are COVID related.
The new suite of products offers solutions for human resource executives who are focused on providing a seamless experience for recruitment, onboarding and relocations. Obviously, travel for recruitment and inbounding of personnel has suffered during the pandemic.
"The pandemic gave ATG the opportunity to think more strategically, without the day-to-day pressures of running a global organization," explains Tammy Krings, ATG's CEO. "We had the rare opportunity to step off the fast-moving train and evaluate our expertise, processes and technologies that could easily transfer into the various functions of any business.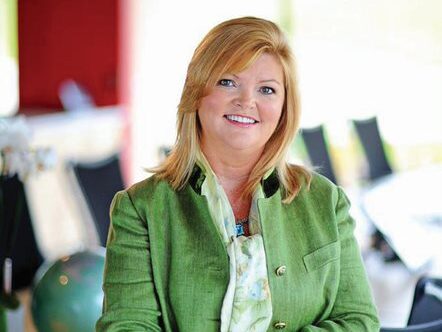 "We knew from our clients that organizing logistics for candidates, new hires, and relocating employees can be painful. Onboarding of new hires also brings its own set of challenges. We were confident that we could develop technology, like our travel software, that would make this process much easier."
The new suite includes ATG/Approve, an automated, web-based pre-trip approval app; ATG Editor, an application that allows automatic correction of data coming from an HR team to initiate profile and profile changes; and the ATG/HR Suite of Products, a set of tools focused on the needs of human resources departments.
While these software solutions will help solve recruitment travel problems, there are still many people who are afraid of flying—especially in today's environment of increased airline drama. While recovering, air travel is still down—at least on commercial airways. However, private jet travel is making a comeback, thanks to new opportunities partially driven by the pandemic as well as some driven by the negative stories in the media.
"We saw a dramatic drop off in business travel, which was our bread and butter for the Ohio region," says Head, whose company is still on a strong growth track. "What we have seen is a big increase in personal travel, due to airline delays and the so-called passenger drama. In addition, there is really no way to social distance on the airlines.
"So the pandemic impacted our business by causing a shift away from business travel. Luckily we are seeing the same numbers we always saw."
Like Sky Quest, other private jet companies now are actually experiencing growth.
"At the start of the pandemic, NetJets experienced a sharp decline to a low of just 10% of daily flight volume, but, by May of 2020, flight volumes began to increase to about 85% of normal demand by year-end," says Pat Gallagher, president of sales, marketing and service at Columbus-based NetJets, considered the world's largest private jet company, which offers fractional jet ownership. "In fact, June 2020 set a new record for new owner relationships and in December, we more than doubled the number of new customers welcomed in June—up approximately 350% from 2019."
People and companies who owned their jets before the pandemic may have found that the expense and effort of doing so weren't worthwhile.
"When they see the ease and value provided by fractional jet ownership, they might find it better suited for them than full ownership," says Gallagher.
"It's been a fascinating time to be in private aviation as the market opened up in a way it never has before," says Gallagher. "Given the untapped market of people who could afford to fly private but hadn't pre-pandemic, we saw an increased demand for private aviation, especially for leisure travel, in the last year and expect to see this trend continue across leisure and business through 2021 and beyond."
Prior to the pandemic, leisure flights accounted for approximately 60% of NetJets' flights and business flying was at about 40%, says Gallagher. Currently, leisure and business travel constitute 80% and 20% respectively.
"We picked up a few hundred clients who wanted to travel but didn't want to use an airline," says Head, when asked about business during the pandemic. "These 'first time private flyers' will probably hang on after the pandemic is well over.
"The pandemic brought in a lot of people who had never flown private before, whether it is business or personal. And now, once they have tried it, many of them will be reluctant to return to the airlines—especially if they can afford it."