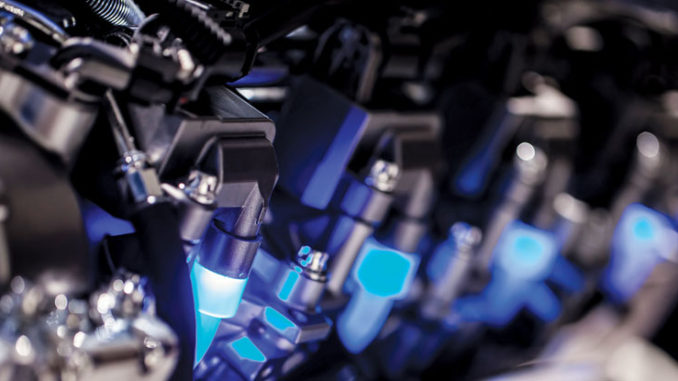 Commitment to unions and Ohio workforce still strong
By Terry Troy
At his inauguration just over a year ago, Governor Mike DeWine pledged that he would be the governor "of all the people of the state of Ohio." Three days later, he would be up in Detroit talking to the CEOs of the Big Three domestic automakers, including Mary Barra, CEO and chair of General Motors.
That's how important automotive manufacturing is to our state's economy.
According to the Developmental Services Agency's most recent assessment of the auto industry in Ohio (another is due out in a month), 1.157 million light vehicles were assembled in Ohio: 645,900 by Honda, 325,100 by Fiat Chrysler Automobiles (FCA), 134,00 by General Motors and 52,600 by Ford. Not to mention the tens of thousands of medium- and heavy-duty trucks and buses assembled by Navistar, Kenilworth and Ford—the latter finding a home at Avon Lake's Ohio Assembly Plant for Ford's medium-duty trucks. There have been reports, not confirmed by Ford, of a possible expansion of the Avon Lake facility, a $900 million investment that will create 1,600 jobs, according to union officials.
While Cruz production has stopped at Lordstown, Ohio still is home to some of the most popular selling models on retail automotive showroom floors, including the Honda Accord and CR-V, and the Jeep Wrangler and the new Gladiator, the brand's long-awaited pickup.
Jeeps have been built in the Toledo area, by one brand or another, for 80 years. FCA has invested more than $1.5 billion in its two Jeep facilities and added more than 1,700 jobs since 2011.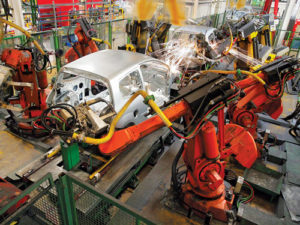 FCA chose Toledo as the site for production of the Gladiator because it shared design elements with the Wrangler but also "because of the Toledo workforce," says Jim Morrison, head of Jeep Brand for FCA North America. "They understand their role in protecting the legacy of the Jeep brand, so it made sense to entrust them with building the newest member of the Jeep family."
According to trade publication Automotive News, Ohio was ranked first and sixth in U.S. car and light truck production in 2018, the latest figures available. Ohio ranked second in dollar value-added for parts production and third in value added for all assembly operations.
Seventy-six of Ohio's 88 counties have at least one motor vehicle or related industry establishment, with 10 counties having close to one-half of motor vehicle and related industry jobs, including Cuyahoga, Hancock, Logan, Lucas, Montgomery, Shelby, Trumbull, Union, Wayne and Wood.
More than 100 companies (or their subsidiaries) from 17 foreign nations employ an estimated 66,700 people in motor vehicle and related industry production in Ohio.
There's only one state in the nation that can beat those stats, and it's "that state up north," as many OSU Buckeye fans say. Such stats are not lost on the fine folks in Columbus.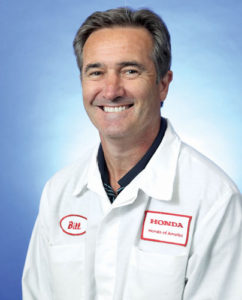 "Certainly, the governor wants to make sure Ohio can be a good partner with the automotive industry, but equally important is the good relationship we have with our local government partners and the work of JobsOhio," says Daniel Tierney, press secretary at the Office of Ohio Governor Mike DeWine. "General Motors is just one player in our state. All three of the big American manufacturers have a presence in Ohio. And of course Honda is a longtime partner as well, dating back to the days of Governor Jim Rhodes."
While the Big Three were entering intense labor negotiations late last year, Honda was celebrating the 40th anniversary of the historic start of production at Honda of America Manufacturing in Marysville. Honda was the first foreign brand to take up residence in the U.S. and it chose Ohio as its home.
At first, production at Marysville was limited to two wheels, with a mere 64 associates at the plant producing the Elsinore CR 250 motorcycle. As the brand began carving out a share in that market, it saw an opportunity with four wheels, beginning production of cars in 1982.
"Honda's success in Ohio has always been driven by the dedication and innovative spirit of our associates and the 40th anniversary milestone is a tribute to Honda associates, past and present, who have provided their energy, ideas and passion to create high-quality products for our customers," says Mitsugu Matsukawa, president of Honda of America Manufacturing. "Based on the team we have in Ohio, and the opportunities ahead, I'm excited for the future of Honda in America."
"The willingness to dream big led to the bold decision that made Honda the first Japanese automaker to build cars in America, the first to fully develop our products here, the first to export products from America, and the first to create a luxury automotive brand, Acura," adds Bill Easdale, vice president of Honda of America Manufacturing, who also serves as general manager of the Marysville Plant. "At Honda, our team has a challenging spirit, which is rooted in our culture. In every challenge, we strive to make the right choice for our associates and customers."
Since 1979, when Honda started operations in Marysville and later Ana, employment has grown to 15,000 associates; the company has invested more than $11 billion in its Ohio operations; facilities have expanded to include manufacturing, research and development, parts procurement and logistics; nearly 20 million vehicles have been produced; and production of engines and transmissions exceeds 1 million each year. The company also plans to stay a while, with its Honda 2030 vision focusing on creating a step forward in a carbon free and collision free society.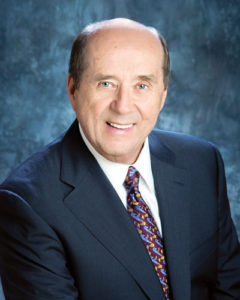 While Honda's non-union plants in central Ohio are enjoying success, it was the Big Three that needed a little more attention from the governor, due to the intense labor negotiations with the United Auto Workers (UAW). While both Ford and FCA were able to negotiate new contracts, the process was arduous. And GM suffered through an expensive strike, which turned out to be the longest automotive work stoppage in 50 years. As a part of the deal, the UAW voted to shutter the doors of the historic Lordstown plant, casting the entire Mahoning Valley into a funk that Tom Humphries, newly named interim CEO of the Youngstown/Warren Regional Chamber, described as "doom and gloom."
But a second chance was less than a year away, and GM would play a major role. There was clearly a deal going on behind the scenes.
No one knows what was said in that original meeting between Governor DeWine and GM's Barra, but like most automotive reporters (and the staff of the Youngstown/Warren Regional Chamber) I would have loved to have been a fly on the wall for at least part of the discussion.
After its discussion with our governor and its announced plans to shutter the doors at Lordstown, GM announced as a part of the UAW deal late last year that it was selling its Lordstown facility to an organization called Lordstown Motors Corporation (LMC), a company that will begin production later this year of an all-electric commercial pickup truck called the Endurance.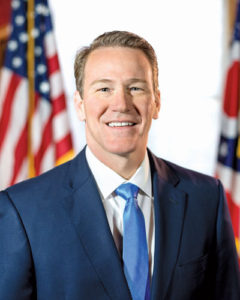 GM actually loaned LMC $40 million to get the operation up and running, and the Cleveland banking investment firm of Brown Gibbons Lang & Company is now in the process of raising $450 million in capital, a process that is going well according to Mike Gibbons, managing director of the firm. LMC soon will employ 400 to 450 folks in well-paying union jobs with plans to bring total employment "into the thousands" in the coming years, according to company officials.
But that was only a third of what will soon make up the 1,400 jobs lost at Lordstown. Korean giant LG Chem last year announced that it had entered into a joint venture with GM to produce electric vehicles in the Mahoning Valley, transforming the area into what some government officials and businesses leaders are now calling the "Voltage Valley." The JV will soon break ground on a new plant close to Lordstown that will employ 1,100 folks. The JV represents an investment of almost $2.3 billion in the equally owned company.
The governor's point person on the deal was Lt. Governor Jon Husted, who still calls Humphries on an almost weekly basis for updates. When the deal was in its nascent stages, Lt. Governor Husted traveled to Warren, Michigan, to be present for the signing of the deal between GM's Barra and LG Chem CEO H.C. Shin. He was joined by J.P. Nauseef, JobsOhio president and chief investment officer, and Dana Saucier, JobsOhio's vice president and head of Economic Development.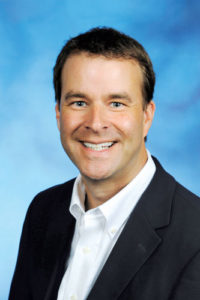 "With electric vehicles changing automotive manufacturing, today's announcement is an important win for Ohio, because we are now positioned to play a larger role in the future of the automotive industry," said Husted on the conference call announcing the JV. "After months of productive conversation, it was a proud moment to stand alongside General Motors and LG Chem today to officially announce this deal that will create a new generation of jobs for the people of Ohio."
Naturally, the two deals have vaulted the governor and lieutenant governor into almost legendary status with many of the folks of the new "Voltage Valley." But even more importantly, it creates a synergy with two entities that will soon be poised to be at the forefront of emerging vehicle technologies. In the end, the new Voltage Valley will help position our state as a leader in automotive manufacturing for decades to come.