CEO Corner is a forum where Ohio business leaders address important issues. This issue, we asked three CEOs from throughout the state: What is your organization doing to make Ohio a better place to visit?
Patrick Conway
Co-Founder, Great Lakes Brewing Company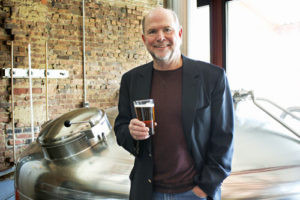 When we first incorporated in 1986, there were only about eight dozen breweries in the country. Today, there are over 8,000. Being the first craft brewery in the state, we brought back a brewing tradition that had been such an important part of not just Cleveland, but Cincinnati, Columbus, Youngstown and Toledo. Today, you see a lot of people arriving in our state looking for high quality beers in addition to the many other great amenities that we have, perhaps most importantly Lake Erie, which is not just important for industry and agriculture, but tourism.
We're very proud to play an important role in the revival of Ohio, not just making beer, but also attracting a lot of attention to our state, which has become one of the great brewing centers again, like it was in the 1870s.
We get a lot of people visiting us from the surrounding suburbs, but we also get people who come in to visit to see sporting events, the museums or the orchestra. These out-of-towners get our address, come by and are totally enamored with the place. They also like the fact that a lot of our beer names are associated with local history.
John Barker
President & CEO, Ohio Restaurant Association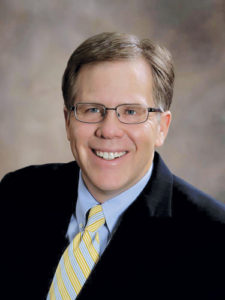 The Ohio Restaurant Association (ORA) has Ohio in its name so this is our home. We are committed to promoting, protecting and partnering with the Buckeye state's restaurant, food service and hospitality industry, which represents 22,547 locations, more than 585,000 employees and $24.2 billion in sales.
We are a consultative not-for-profit group that provides solutions for our industry's biggest problems. That means we're on the road all over Ohio, traveling to visit our members, listening to and sharing their stories on our #OhioWorksHere Tour.
The ORA also works with organizations like local chambers of commerce and visitor bureaus so that we can partner in making Ohio a travel destination. In addition to historical monuments and finding the next best hiking trails, people want to eat and they visit restaurants today more than ever! We are in tune with travel and tourism because it matters to the general public, media and foodies, as well as our members who are business owners and operators of our favorite eating and drinking establishments across our great state of Ohio.
Richard Zimmerman
President & CEO, Cedar Fair Entertainment Company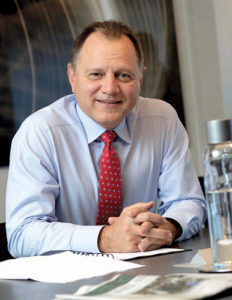 Travel and tourism are vital to Ohio's economic prosperity, and Cedar Fair's two Ohio parks—Cedar Point in Sandusky and Kings Island in Cincinnati—benefit from a strong visitor base. We continue robust investment in these wonderful parks to attract more people to the area and give our guests an unforgettable experience.
Our flagship park Cedar Point is known as "a place like no other," and guests there will enjoy a new interactive experience, Forbidden Frontier on Adventure Island. This follows years of investment including indoor and outdoor sports parks plus a complete refurbishment and expansion of the historic Hotel Breakers right on the park's pristine beachfront.
At Kings Island, we've overhauled the iconic International Street at the park entrance with a refurbished grand fountain, new eateries and a renewal of the beloved Glockenspiel musical clock; also this year we brought back the park's most requested ride, Les Taxis, and made a whole new experience called Kings Mills Antique Autos. We listen to our guests, and respond to meet their dynamic requests.
Lt. General Michael Ferriter
U.S. Army (retired), President & CEO, NVMM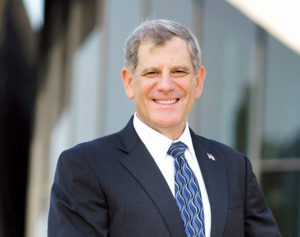 The National Veterans Memorial and Museum is our first and only museum dedicated to telling the story of the Veteran experience, representing all branches of the military and both wartime and peacetime service. For both Veterans and civilians alike, this museum provides the platform to begin important discussions about what it means to serve our nation and commit to something larger than yourself.
This museum experience is like no other. It is an intimate journey of military service and return to civilian life told by Veterans through multimedia presentations, interactive exhibits, through photos, letters. The honesty, humanity and selflessness within these walls are amazing and will impactfully touch all who experience this national treasure.
Our mission is to Honor, Connect, Inspire and Educate and this makes us much more than a museum. We serve as a rally point and advocate for all Veterans and we are developing relevant programming to connect and impact the lives of Veterans and their families as well as the general public.