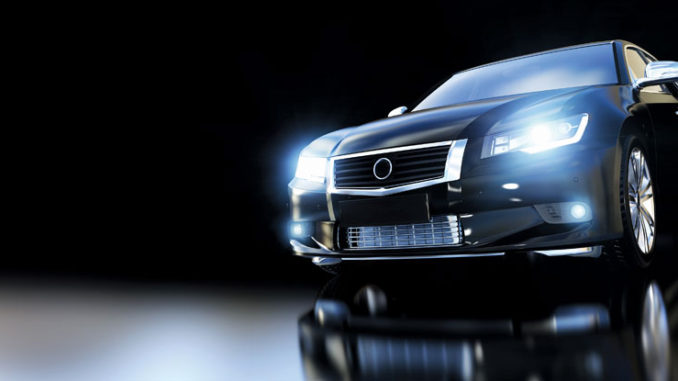 Ohio's auto shows help rev up our state's economy
By Terry Troy
This month and next, the doors will open on five major auto shows in cities across Ohio. For serious buyers, it offers a chance to see the latest models—to sit in, evaluate and winnow down purchasing choices. For others, it's simply an afternoon of family entertainment—especially for children who love to see shiny new cars and trucks.
For Ohio's economy, however, there's much more at stake: no less than 91,529 direct and indirect jobs, $36.8 billion in direct sales, $2.3 billion in payroll taxes and $2.1 billion in state sales taxes.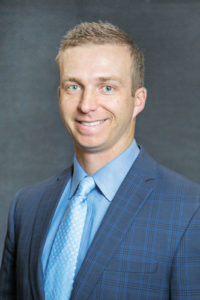 "The 55,000 or so direct jobs at auto dealerships are well-paying positions," says Zach Doran, president of the Ohio Automobile Dealers Association (OADA). "When our state reports sales tax, which they do on a monthly basis, it's usually all lumped together—with the exception of vehicles. That's broken out on a line item called 'sales tax auto.' So it's important enough to have its own line item."
It should be, given that it represents 15.5% of all sales taxes in our state. Clearly, Ohio's franchised new vehicle dealers are where the rubber meets the road in terms of our state's economy. And their dependence on local and regional auto shows is paramount.
Yet the auto show model has come under fire of late. National and international shows have lost exhibitors and some automakers simply don't see the value of an auto show as a launching pad for major vehicle introductions.
Attendance at the Los Angeles Auto Show has been shrinking for the last three years. The North American International Auto Show in Detroit moved its dates for 2019 and 2020 from January to June in hopes of bolstering attendance. And the news out of the 2019 Frankfort Motor Show in Europe was especially troubling.
According to trade publication Automotive News, 24 brands were absent from the show in 2019. Some international auto executives were even commenting that the show in Frankfort was a "huge fail."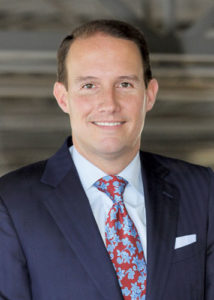 So why are regional shows like the Cleveland Auto Show, Columbus International Auto Show, Cincinnati Auto Expo, Dayton Auto Show and Toledo Auto Show still flourishing? Is show management casting some sort of spell over the car-buying public that forces them into exhibition halls?
While that last question would on its face seem facetious, it's actually partially true, the key being the hyphenated modifier of "public."
International shows like LA, Detroit and Frankfort were at one time used as major launching pads for vehicle introductions. Today, major automotive brands have chosen to stage their own press events for vehicle launches. And they also choose to stage those events in cities that are near and dear to their target markets.
For instance, a manufacturer today might stage a truck introduction at the Texas State Fair, or a luxury vehicle might create its own press event set against the glamour and glitz of a major city like New York. This way, the new vehicle takes center stage, and garners all of the attention, rather than being simply one of 15 world introductions at a major show.
However, regional shows, like those held in Ohio, jump-start sales in target markets, getting people out of the show and into the showroom, all while entertaining the masses. For the Cleveland Auto Show, by far and away Ohio's largest, it's all about driving sales in the market.
"When you talk about our impact on sales in our market, we are probably rated among the top five shows in the nation," says Louis A. Vitantonio, president of the Greater Cleveland Automobile Dealers' Association, the organization that hosts the show. "Chicago may be slightly better in terms of its impact, but we're a close second or third every year. There may be a few shows in the country that sell more cars than we do, but very few that have the impact that we have on our market."
In addition to being a longer duration than the other auto shows in Ohio, the Cleveland Auto Show is set in the cavernous I-X Center near Cleveland Hopkins Airport, giving it ample display space for nearly 1,000 vehicles. The show also features A-list exhibitions from virtually every major automotive brand and on-site test drives called Ride-N-Drives. Indeed, the Cleveland Auto Show actually pioneered the Ride-N-Drive concept. Last year, there were two indoor rides from Jeep and Ram Truck, which traversed 12- and 15-foot hills over their course, among other obstacles.
It all sets the stage for the excitement that happens in dealerships following the show.
"March is always our busiest month of the year, mainly because of the Cleveland Auto Show," says Ken Ganley, president of the Ganley Automotive Group, Ohio's largest automotive retailer. "The show is the one time that consumers can look at almost every brand at one time and compare. Plus, the Ride-N-Drives give you the opportunity to actually get behind the wheel and see how they actually drive."
The Cincinnati Auto Expo is the Tristate region's largest automotive industry event, featuring the latest models from more than 31 different manufacturers. Each year, the event draws guests from throughout the area from over 30 counties and the three states in the region.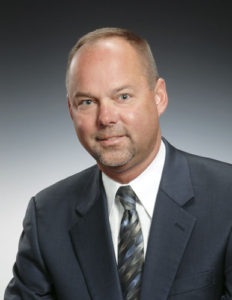 "The Cincinnati Auto Expo serves as a real catalyst for the spring selling season," says Charlie Howard, executive vice president of the Greater Cincinnati Automobile Dealers Association. "Approximately half of our attendees when surveyed say they are in the market to purchase or lease a vehicle within the next year. When surveyed again 6 months later, over 50% had already purchased a vehicle."
Like other areas, the retail automotive industry plays a vital role in the Tristate's regional economy.
"Franchised new motor vehicle retailers here in the Tristate employ nearly 8,000 people with an annual payroll of over $420 million, with an average salary that exceeds $53,000," Howard says. " In addition, our members either pay or collect over $300 million in taxes that fund the state and local communities in which we live."
Doran thinks that the timing of auto shows in Ohio is at least partially responsible for their continued success with consumers and prospective buyers. That's why the OADA produces its shows in February and March. (For a complete list of Ohio Auto Show dates see page 15.)
"They tend to be produced at the beginning of the sales season," he says. "Folks start to see sunshine, and interest in buying a new car peaks. If you look at historical sales data, we get a huge bump when we get into the March, April, May timeframe.
"Still, a lot of people come to our shows because their lease is ending, or they know they want to buy a car in the next 12 months," he adds. "They want to kick the tires and sit in the vehicles. If a consumer is a week out from making a purchase, or three months out or further, an auto show begins the selling season."
The continuing impact on local and regional markets cannot be understated, according to both the National Automobile Dealers Association (NADA) and Foresight Research, an organization that tracks the retail automotive industry.
Seven out of 10 attendees of auto shows plan to make a purchase within the next 12 months, and those attending are two times more likely to make a new vehicle purchase. Fifty four percent of auto show guests made a purchase decision based on what they saw at a show, and 39% added one or more brands to their consideration list after attending, according to the latest statistics from the NADA. More than 18% bought a brand they weren't even considering.
Such statistics are music to the ears of automakers who need to drive brand consideration. Take the Lincoln brand as an example. Lincoln was at 90% of 2019 local auto shows nationwide and experienced a 26% gain in terms of consumer shopping lists.
But it's not just about putting a prospect behind the wheel of a vehicle in an exhibition hall that drives sales.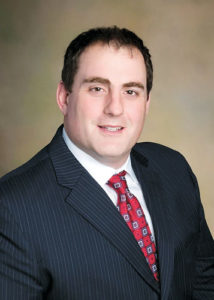 "Manufacturers get behind each and every auto show offering incentives for the consumer to come out and buy," says Vitantonio. "The same is true of dealers, who want to get a head start on the coming year. Both dealers and manufacturers advertise heavily during the auto show and offer incentives to buy."
And it's not just about getting people off the show floor and into the showroom, Vitantonio concedes. In order to be a viable venue, you have to take the whole family into consideration. Showmanship counts just as much when it comes to getting people through an auto show's doors. It's about entertaining as much as it's about selling.
Attracting guests that number north of 350,000 across its 10-and-a-half day run, the Cleveland Auto Show must also cater to people who just come out for something to do. Held at the end of February each year, the show is an excellent way for the denizens of Northern Ohio to beat cabin fever.
In addition to its Ride-N-Drives and two indoor ride obstacle courses, the Cleveland Auto Show also has local celebrity and sports hero appearances scheduled throughout its run—something that virtually every auto show does.
Auto shows will often have special family days, or bring in specialty vehicles or luxury brands to help get people through the gate. Such enticements are necessary in this day and age. While auto shows are a very traditional and strong means of marketing, the industry has plateaued in recent years.
At least part of the reason, according to both dealers and industry analysts, is that today's vehicles simply last longer, so they don't have to be replaced as often when purchased out. For that same reason, new vehicle sales today are also heavily weighted toward leasing.
"When new vehicle sales are strong, it's a clear indication of the health of the overall economy," says Vitantonio. "Leasing is popular because it allows you to get into a new vehicle every 24 to 48 months. And because cars last longer, the residual values are higher and leasing is more affordable."
Leasing also opens up a growing market for certified pre-owned vehicles, dealers say.
"We actually have three different used car lots today," says Michelle Primm, managing partner of the Cascade Auto Group in Cuyahoga Falls, who also serves on the Board of Directors for the NADA. "We have a budget lot, where cars are typically over 10 years old or over 100,000 miles. Then we have a traditional used car lot where vehicles are between four and six years old. In either case we won't retail a vehicle to a consumer unless it is in good shape.
"Then we have certified pre-owned vehicles, which are vehicles that come in off lease or are service loaners. These are vehicles that are only a few years old that have been inspected and must meet certain requirements. It's one of the best-kept secrets in the industry that a certified pre-owned vehicle may even have more warranty coverage than a new vehicle."
Which opens the door for bargain shoppers, adds Primm, and keeps up with changing consumer demand.
Dealers across the state realize that the industry is changing and changing fast. Younger consumers, especially millennials, don't see a necessity for vehicle ownership. Ride share services are making mobility without vehicle ownership a possibility, which has impacted the market as well. However, some recent studies indicate a shift back toward vehicle ownership.
Once thought to be the auto industry's "lost generation," millennials are now headed back into dealerships, accounting for almost 30% of new vehicle sales in the first quarter of 2018, according to Experian, a credit information company. And while still the best way to sell a vehicle to the public, the dealer/network business model itself is changing as the consumer becomes more educated and sophisticated.
"The retail motor vehicle industry has been in existence for well over 100 years. I would suggest that there has never been a time when the industry hasn't been changing," says Howard. "The process of communicating with and reaching customers truly evolved as the internet, social media and handheld mobile devices have evolved to become the norm in our daily lives. How we advertise, communicate and sell vehicles has changed to reflect this evolution. Dealers have been able to use this technology to offer online and other services that streamline and make more convenient the buying process."
Auto dealers agree, but also say the basics of selling still apply.
"I love an educated customer who comes through my door having done a ton of research on the internet," adds Primm. "In terms of marketing, we have to embrace social media and digital, absolutely. But to completely dismiss all the things that we used to do is just silliness. People want someone to help them make a decision, they look to someone they can trust, a friend.
"When it comes to selling a vehicle, you have to make eye contact, be able to converse with someone and listen. God gave you two ears and one mouth for a reason. You need to establish a relationship with the consumer. You need to be empathetic and listen."
In short, you need all the basic skills that made car selling a business in the first place. Auto dealers today still recognize those basic skills, as well as the need for established marketing tools like regional auto shows. Those shows drive the retail automotive industry, which in turn acts as an engine for our entire state's economy. 
"When you talk about our impact on sales in our market, [the Cleveland Auto Show is] probably rated among the top five shows in the nation… There may be a few shows in the country that sell more cars than we do, but very few that have the impact that we have on our market."

— Louis A. Vitantonio, president of the Greater Cleveland Automobile Dealers' Association
Members of the Community
While auto dealers play an important role in hiring people directly and supporting ancillary jobs in organizations that service their businesses, it's very rare to find an auto dealership that doesn't give directly back to the community it serves.
"In addition to being a major employer, our dealers are extremely involved in the activities of their communities," says Charlie Howard, executive vice president of the Greater Cincinnati Automobile Dealers Association. "Whether it's supporting local schools, charities or other notable causes, each of our members plays an integral role in their community.
"In addition to their individual philanthropic endeavors, the members through our association are involved in supporting several charitable causes as well two major public safety initiatives, which include child passenger [safety] with Cincinnati Children's Hospital as well as providing CPR training manikins to fire departments, schools and other nonprofits that provide this lifesaving training."
It's a giving attitude that is shared by dealers across the state.
"Giving back has always been a cornerstone of our business philosophy," says Ken Ganley of the Ganley Automotive Group.
For the Ganley Automotive Group, this past holiday season was one of its busiest in terms of giving back. The group adopted 10 families from Akron Children's Hospital, six from Cleveland Clinic Children's Hospital, one from University Hospitals Rainbow Babies and Children's Hospital, as well as 15 children from Lorain County social workers. In total, Ganley adopted 66 children, 25 parents and one grandparent through the program. Hospitals helped choose families and got wish lists together. Each one of the Ganley Group's stores was assigned a family, and began shopping.
Stores received multiple thank you notes from appreciative families, most told of heart-warming stories from families whose holidays were saved.
"We met some very brave children this year, one of which just had his 76th surgery done but you would never have known it when you met him," says Lori Gawry, who runs the Adopt-A-Family program for the Ganley Automotive Group.
The family from Rainbow Babies and Children's Hospital included a single mom with a 6-year-old girl who had a tumor on her optic nerve. While dealing with her health problems, their house caught on fire and they lost everything. Ganley Westside Imports took the family under its wing and provided them with a holiday to remember.
The Ganley Ford store in Barberton was given a family whose mother aides in taking care of six grandchildren as well as her own medically complex child with little to no support. The dealership came through and bought gifts for all of them. Another family had a set of 5-month-old twin boys, one of which had not made it home yet from the hospital. The list goes on and on.
Those are just a few of the heart-warming stories you hear from dealers who give back to their communities. There are many others throughout the year at auto dealerships across our state.
Ohio Auto Show Dates
Cincinnati Auto Expo – Feb. 5-9
Toledo Auto Show – Feb. 6-9
Dayton Auto Show – Feb. 20-23
Cleveland Auto Show – Feb. 21-March 1
Columbus International
Auto Show – March 19-22