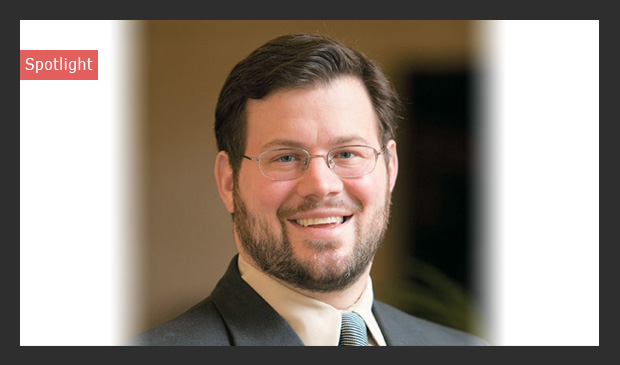 There is nothing like launching a magazine, for better or worse. It's a rush, like the flurry of a Cavs full court press, which for us starts with the advertising effort, and then the process of staff ideas, starts, and revisions in the editorial and design process. Truthfully, after the finished magazine comes from the printer and we get to read it in its entirety, it feels like watching the preview of a movie you already saw weeks ago—fun to look at, but predictable.
After launching Ohio Business Magazine in the spring, it was more exciting to hear your input afterward. It was positive, it was critical, and it came from across the state.
Originally we saw Ohio Business as an annual publication, with the inaugural issue timed together with our product geared around Ohio's Guide to Workers' Compensation in May. So what's our reason for creating a second issue this year? It comes from the same passion as the original creation, yet, like a strong return of a serve at the Western and Southern Tennis Tournament in Mason, it also comes from the resounding sense that we were tapping into a need of business leaders across the Buckeye State.
So, as a result, we are proud to offer you the second edition in 2016, with our Best Workplaces in Ohio inaugural feature showcasing many successful homegrown businesses that believe in a healthy environment for their employees to allow them to pursue their passions.
We also take a look at how changes in federal overtime laws will impact our businesses. These changes, with little media or political fanfare statewide—or even nationally—will be even more immediate for many small businesses than the Affordable Care Act. For many companies in the law's crosshairs, it will be also more costly and impactful.
It's you—your stories—that we seek. And though much of your business can, and probably should, be apolitical, it also needs representation. By combining these things, along with the bond we share as the state known as the "Mother of Presidents"(and oh, also the birthplace of Lebron), we seek to be a source of inspiration in helping you start or grow your business.
As always, please contact me directly with ideas and input through email at eharmon@ohiobusinessmag.com, or via phone at 513-297-6205. We encourage you to share these stories with others and jump on our social media and also ohiobusinessmag.com to join our growing statewide mailing list, both in print and digitally.