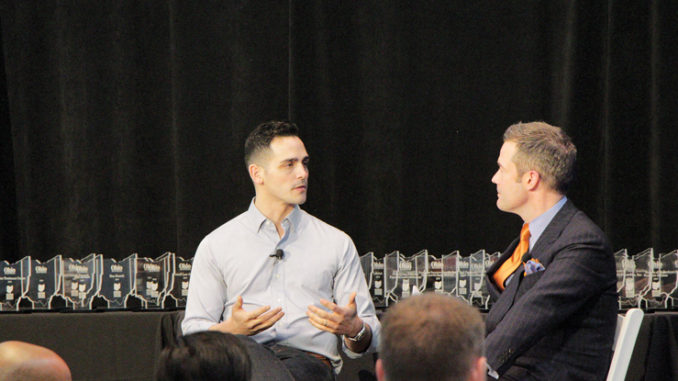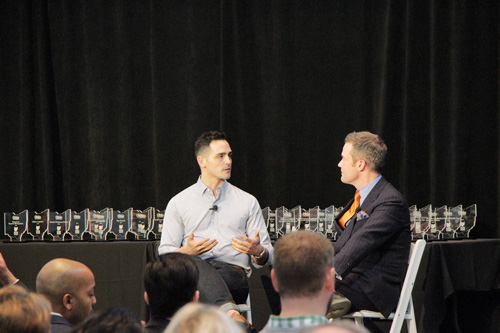 Inaugural Event Draws Hundreds to Columbus Statehouse
By Terry Troy
Inaugural events can be tricky. It's hard to get people excited about something that has never happened before, or something for which there is no previous reference. It's even harder when that first fete honors something as nebulous as business success—which is very hard to define, let alone celebrate.
Yet by all accounts Ohio Business Magazine's Inaugural Ohio Success Awards, held at the Ohio Statehouse in Columbus in March, was a resounding success.
"The venue was spectacular and the breakout panels were informative and inspiring," says Amy Scalia, publisher – Ohio Operations, Ohio Business Magazine. "The keynote was a truly intriguing entrepreneur in a unique fireside chat format I think we all learned a lot from."
Designed as an annual event to honor the most successful and consistent business organizations and leaders in our State, this year's Ohio Success Awards honored 53 organizations that have seen growth in revenue and/or employees, as well as demonstrating service in their industry and involvement in their community. For profit companies were honored as well as nonprofits that have made a significant impact on the communities they serve. The awards also honored governmental organization creating unique value or opportunities based on their ingenuity, partnership and perseverance.
While the Ohio Success Awards recognized all the leaders that have demonstrated beyond comparison that their efforts have made a lasting impact, it also served as a forum for attendees to connect with other decision-makers on their objectives and the issues all business leaders face across our State.
The day started with two breakout sessions, both of which played to packed houses. In the first session, attendees heard from a panel of members from the National Association of Women Business Owners headed up by Christy Farnbauch, executive director of NAWBO Columbus—the largest chapter in the nation. The session included a discussion of the many challenges businesswomen face in terms of obtaining financing and clients as well as legislation that impacts their business.
The second session was hosted by transformational coach, motivational speaker and author Melissa Kirkpatrick, who offered advice on how to find your drive, to help business leaders and entrepreneurs gain clarity and focus on their goals with excitement and a solid plan, while eliminating the doubt, negativity or confusion that often holds business professionals back.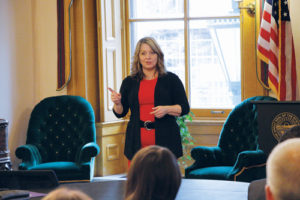 In the fireside-style keynote that followed the two sessions, emcee Pete Scalia from media partner 10TV interviewed entrepreneur Joe DeLoss, founder of the successful and growing restaurant chain Hot Chicken Takeover, about getting his business off the ground, handling its current growth and facing the challenges of the future.
"Our award recipients came from across the state to celebrate each other's accomplishments," adds Scalia. "It was a spectacular way to launch the Ohio Success Awards as an annual Ohio Business Magazine event and our team looks forward to building on this success in the future."
The event was made possible through event sponsors and Ohio Business Magazine partners, which included: Custom Design Benefits, GBQ, Melissa Kirkpatrick, NAWBO, Superior Dental Care and WBNS 10TV.