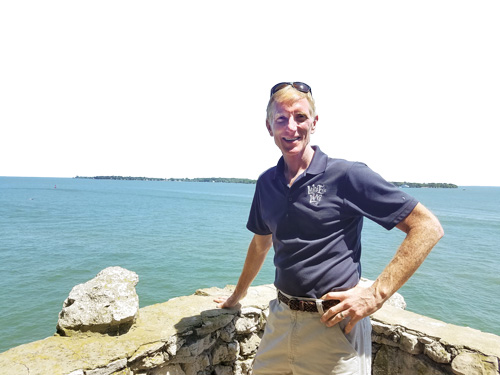 Tying the Knot
Erie and Ottawa Counties Formalize their Partnership
By Terry Troy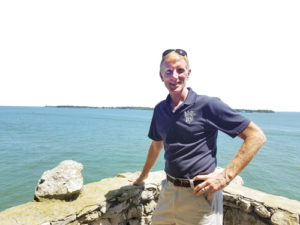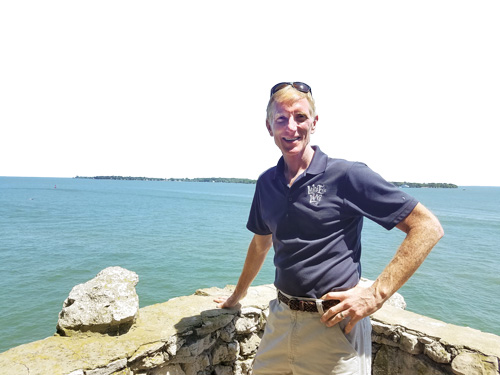 When it comes to the travel and tourism industries, Erie and Ottawa Counties are kind of like a couple that was engaged for years before getting married. In this case, almost a decade and a half.
Talk about the nuptials coming as no surprise.
For the first time in their 14-year history, employees of the Erie County Visitors & Convention Bureau and the Ottawa County Visitors Bureau are officially working for one organization. At the beginning of this year, staff at the two visitor's bureaus all became employees of a new 501(c)(6) called Lake Erie Shores & Islands, with a newly formed board as the employer.
"What we are doing with the new organization is to officially formalize the partnership," says Larry Fletcher, president of Lake Erie Shores & Islands. "We felt this was a step that could solidify our relationship moving into the future."
Prior to the agreement, two separate county convention and visitor's bureaus had been operating under a marketing agreement to promote the area cooperatively as the Lake Erie Shores and Islands, says Fletcher. Under the new partnership, the staff of the previous two organizations is now employed by one, much more efficient, entity.
"We now have one policy manual, one health care plan and one plan for all of our operations," says Fletcher. "We still have two welcome centers, and will continue to have two separate county visitor organizations because of how the bureaus are funded through the state. Each county visitor's bureau also has its own board and agreement with the respective county commissioners. But the majority of funds coming in are now directed to the new organization."
Which will allow commissioners from both counties to look at the big picture and focus on major issues that impact the entire region, says Fletcher.
As you might guess, the travel and tourism industries are a big economic driver for both counties. Tourist attractions in the area are too numerous to list, but include major attractions such as Cedar Point, Put-in-Bay and Kelleys Island—not to mention boating, sailing and fishing.
According to the most recent study conducted by Tourism Economics, one of the world's leading providers of economic analysis, visitors helped generate $2.12 billion in tourism sales in the area in 2017, an increase of nearly 8 percent from a 2015 study. In addition, one-third of the total tourism sales in Northwest Ohio ($6.5 billion in 22 counties) are generated in the Lake Erie Shores & Islands region's two counties, Erie and Ottawa. It's estimated that close to 11 million visitors traveled to the Shores & Islands region in 2017.
In this case, total tourism sales include direct, indirect, and induced spending and represent a number of different economic activities including transportation, recreation, retail, lodging, and food and beverage. The direct sales spending breakdown by sector for the area is approximately 31 percent retail, 20 percent recreation and entertainment, 19 percent food and beverage, 18 percent lodging, and 12 percent transportation, which doesn't include gas costs, which are included in retail figures.
In the Lake Erie Shores & Islands region, tourism also provides jobs. One in every four jobs in Erie County is tourism-related as well as one in every six jobs in Ottawa County. Almost 14,000 people are employed within the travel and tourism industry locally. Tourism wages were $357 million in 2017.
"Our mission here is to grow the region's tourism economy through collaborative promotion that increases visitation and makes Lake Erie Shores & Islands the ideal place to play, live and work," says Fletcher. "These numbers help reinforce the fact that tourism is a major economic driver for our region."
In 2017, the tourism industry in the region also generated $255 million in taxes. More than $75 million in State of Ohio taxes were generated by Erie and Ottawa County tourism activities.